Why should architects use a Ricoh photocopier?
As an architect, you know that first impressions are everything. You want your drawings to be detailed and accurate to impress your clients. To make your graphics look their best, how do you make them look appealing?
One way is to use a multifunction printer (MFP), a photocopier. Ricoh MFPs are some of the most advanced in the business solutions, and they can help you get the correct colours for your drawings.
Ricoh MFPs are known for their high-quality output. They use LED arrays to produce consistent colours, black and white printing and sharp lines. No matter how many copies you make, your drawings will look great.
MFPs are also very versatile. You can use them to print, scan, and copy documents. In this way, they are a convenient all-in-one solution for your office needs.
Another benefit of using an MFP is that they're fast. Ricoh MFPs can print up to 30 pages per minute, so you won't have to wait around for your drawings.
Finally, Ricoh MFPs are cost-effective. If you're on a tight budget, you can opt for a refurbished Ricoh MFP.
These MFPs come with all the same features as new models, but they're more affordable. Plus, they come with a warranty, so you can ensure your investment is protected.
Ricoh is the way to go if you're looking for an MFP to help you produce high-quality documents. With their versatile functions, fast speeds, and cost-effective prices, Ricoh MFPs are an excellent solution for your office needs.
The following are three reasons why you should use a multifunctional printer.
1. Multifunctionality
As an architect, you need a multifunction printer that can do it all – and the Ricoh photocopier fits the bill. With its built-in scanner, copier, and fax function, the Ricoh photocopier is the most convenient all-in-one solution for your printing needs.
2. High Print Quality
When presenting your work to clients, first impressions are everything. That's why you need a printer that produces high-quality prints – and the Ricoh photocopier delivers. The Ricoh photocopier's advanced print technology has sharp and vibrant images that impress your clients.
3. Cost-Effectiveness
As an architect, you know that every penny counts – which is why you'll appreciate the cost-effectiveness of the Ricoh photocopier. Not only is the Ricoh photocopier competitively priced, but it also comes with a variety of cost-saving features, such as automatic duplex printing and energy-saving mode.
Five most reliable photocopiers for architects
As an architect, you know that first impressions are everything. Clients will judge your professionalism and the quality of your work based on the appearance of your drawings and other printed materials. That's why it's so critical to have a high-quality photocopier that can produce high-quality results.
All over the world, architects rely on Ricoh's multifunction printers and photocopiers. Here are five of the most popular Ricoh photocopiers for architects:
1.Ricoh MP C307SPF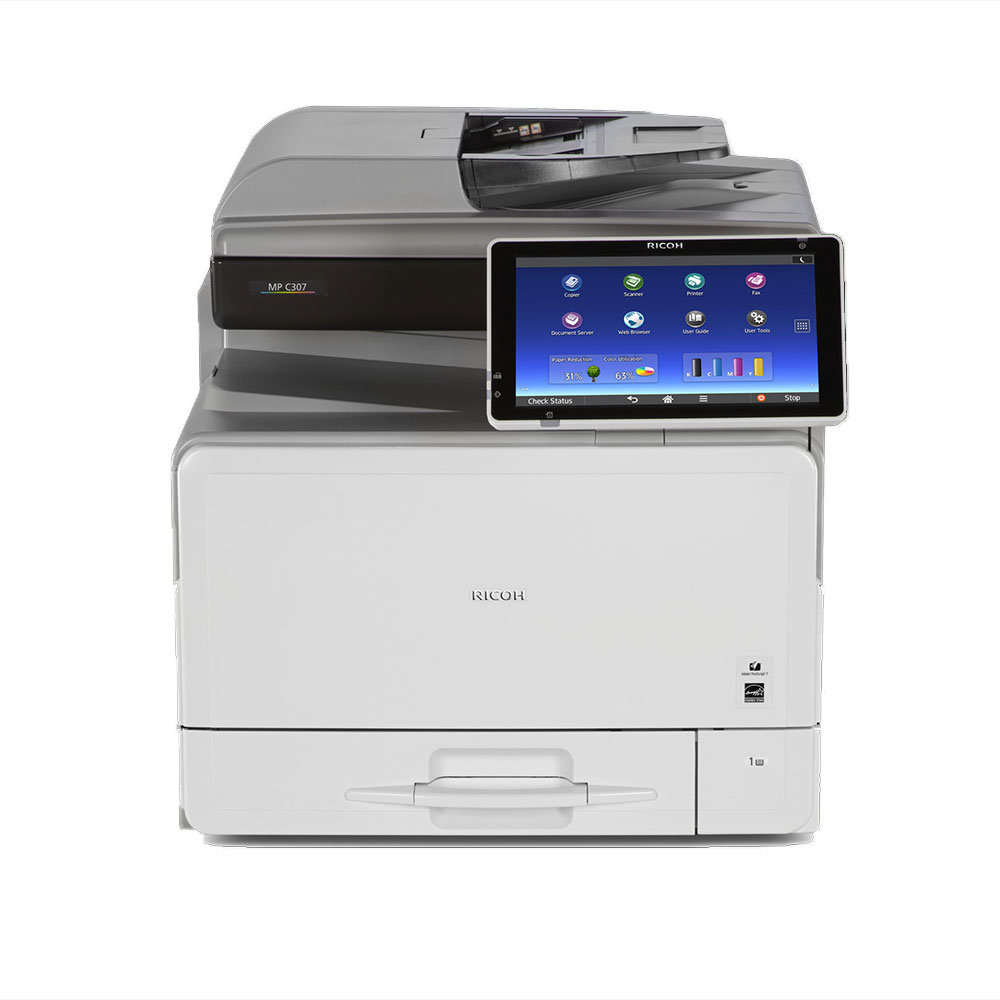 The Ricoh MP C307SPF is a compact, monochrome copier with a small footprint. It has a maximum paper capacity of 300 sheets and can produce copies in letter and A3 sizes. The Ricoh MP C307SPF has various features that make it an attractive choice for small offices or home offices.
Easy-to-use is the hallmark of Ricoh MP C307SPF. It features one-touch copy, fax, print, and scan functions and an automatic document feeder. The copier also has an LCD screen which makes navigating the machine's settings much more straightforward than on models without screens.
2. Ricoh MP C407SPF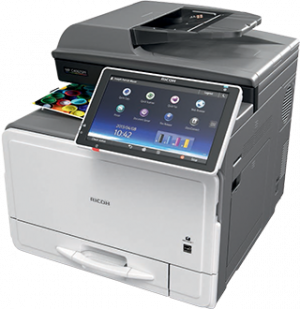 With the MP C407SPF, you can print, copy, and fax at the same time. It has an in-built scanner and can print in black and white or colour.
The printer, copier, and scanner are all mobile and can be unplugged from the wall if needed.
The Ricoh MP C407SPF has a monthly duty cycle of 12000 pages per month, which makes it perfect for those with heavy printing needs.
3. Ricoh MP C6003SP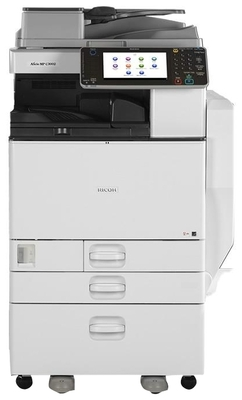 The Ricoh MP C6003SP is one of the most durable photocopiers available. It has a built-in printer and scanner to give you an all-in-one device.
It can scan or copy at a speed of up to 60 ppm and has a maximum scanning resolution of 600 x 600 dpi. In addition, it can print at speeds up to 14 IPS with its built-in printer.
4. Ricoh MP C8003SP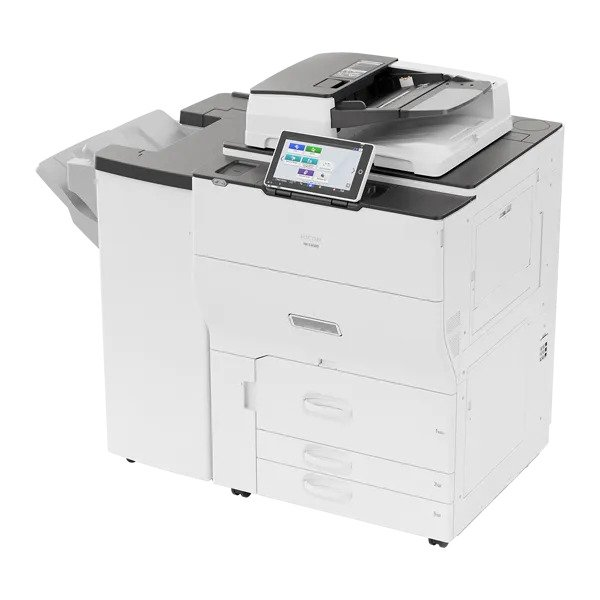 Ricoh MP C8003SP is the ultimate in photocopying technology, offering outstanding print quality, speed, and reliability. The Ricoh MP C8003SP is a multifunction printer that doesn't just copy, fax, and scan but also prints and drafts.
This photocopier can print on paper up to A3 size in colour or monochrome. It features a touchscreen that allows users to easily select the functions they want to use with a smooth navigation process.
It also features a document feeder that can hold up to 100 sheets of paper, making it ideal for those who have to print many documents simultaneously.
The Ricoh MP C8003SP is not just for offices and hospitals but also for architects always looking for faster drafting.
5.Ricoh MP C9003SP – A perfect business solutions for architecture companies.
The Ricoh MP C9003SP has a printing speed of up to 65 pages per minute and prints at 600 x 1200 dpi resolution with six colour options. It also has a duplex printing option which means it can print on both sides of the paper, thus saving paper space and making the document easy to read. The printing capacity is also high for this printer as it can take up to 3,500 sheets in its paper trays.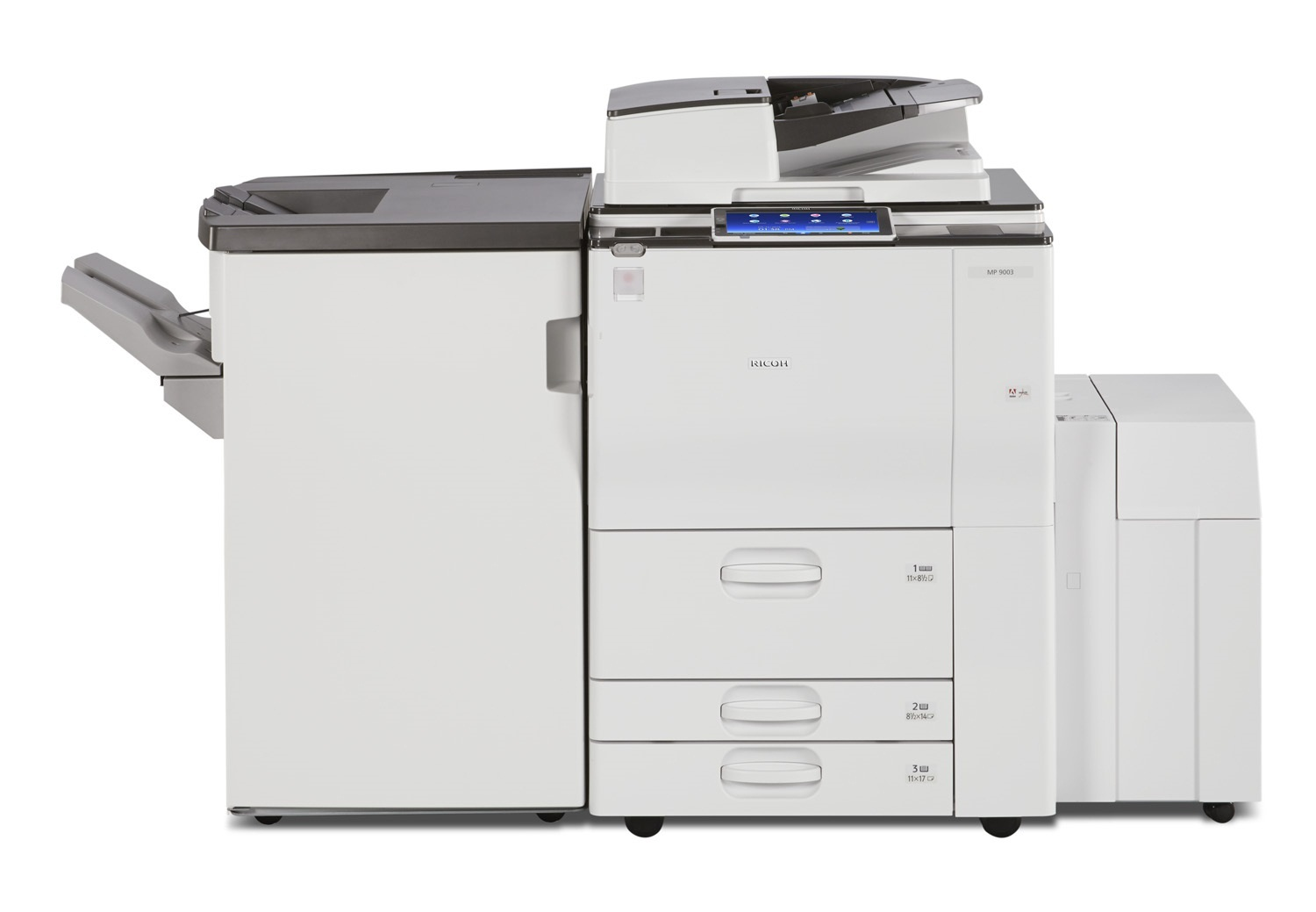 The MP C9003SP is also a copier with a scanning speed of up to 240 ppm. It also has a large touchscreen display which makes it easy to use. As a bonus, this printer can also function as a fax machine. All in all, this makes it an indispensable device for every office.
When choosing a printer for your office, the Ricoh MP C9003SP should be at the top of your list. It is fast, efficient, and versatile. It will save you time and money in the long run.
Are laser printers better than traditional cartridge printers?
As an architect, you need to be able to produce the best possible drawings for your clients. Having a printer that can print high-quality colours is essential. Laser printers are typically better than traditional cartridge printers regarding print quality.
How to reduce the cost of printing?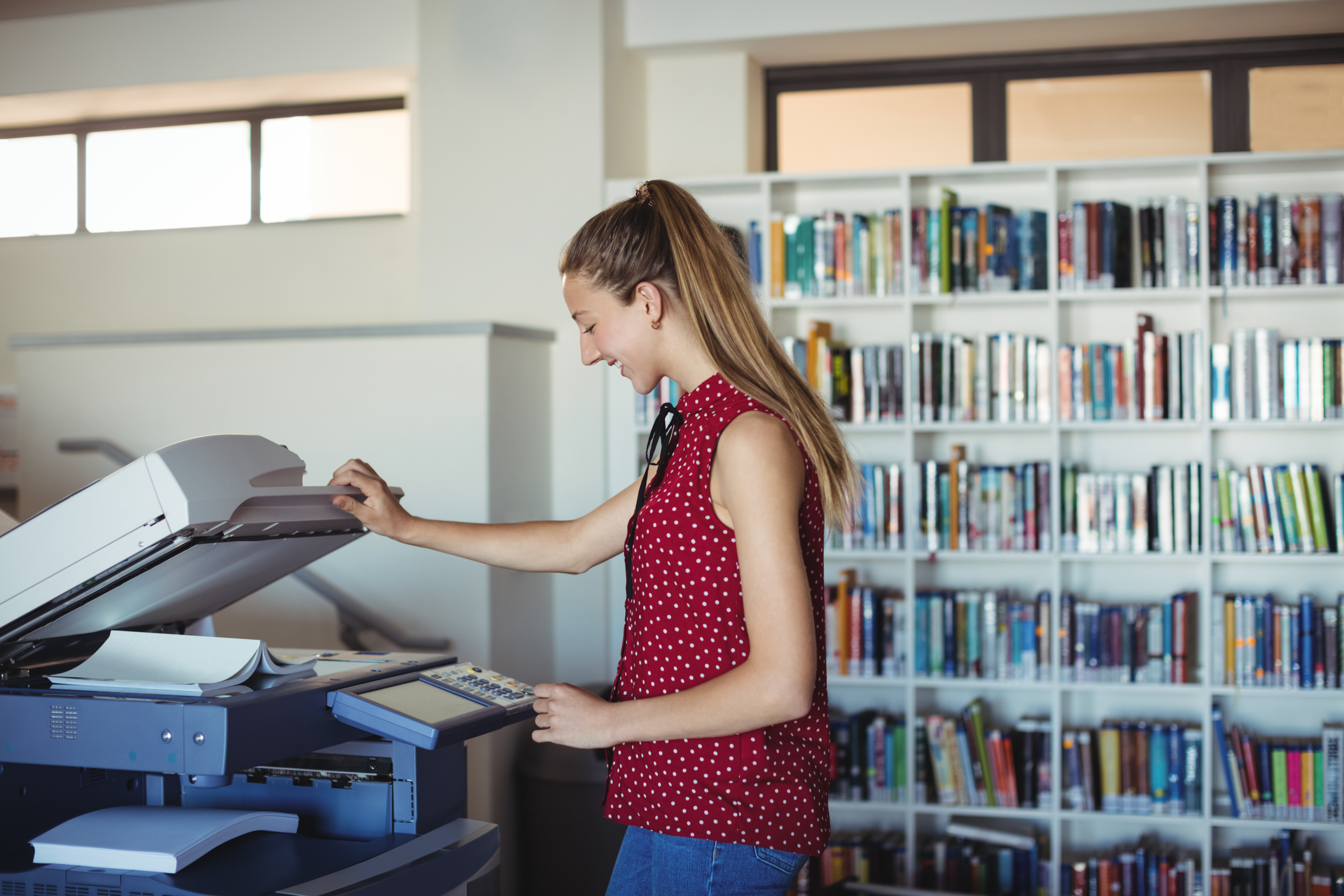 There are several ways to reduce the cost of printing, but one of the most effective is to use a multifunction printer (MFP). Ricoh's MFPs are designed for businesses of all sizes and offer various features that can help you save money on your printing costs.
What's so special about wide-format printers?
As an architect, you need to be able to produce high-quality drawings for your clients. And one of the best ways to do that is with a wide-format printer.
A wide-format printer can print on larger paper sizes than a standard printer, which means you can print your drawings at full scale. Having that information allows your clients to see exactly what they're getting.
And when it comes to choosing a wide-format printer, there's no better option than a Ricoh photocopier. Ricoh photocopiers are known for their exceptional quality and reliability.
Plus, with the cost of living crisis, more and more architects are looking for ways to save money. And a refurbished Ricoh photocopier is a great way to do that. Refurbished Ricoh photocopiers offer all the features and benefits of new ones, but at a fraction of the price. Plus, it includes servicing and maintenance, so you can be sure your investment will last.
So a Ricoh photocopier is perfect if you're looking for a high-quality, reliable printer that can help you save money.
Why Architects should use a Ricoh photocopier Final Verdict
The Ricoh photocopier is the perfect choice if you're looking for a reliable, high-quality, cost-effective multifunction printer. Invest in a Ricoh photocopier today and see how it can help you take your architecture business to the next level!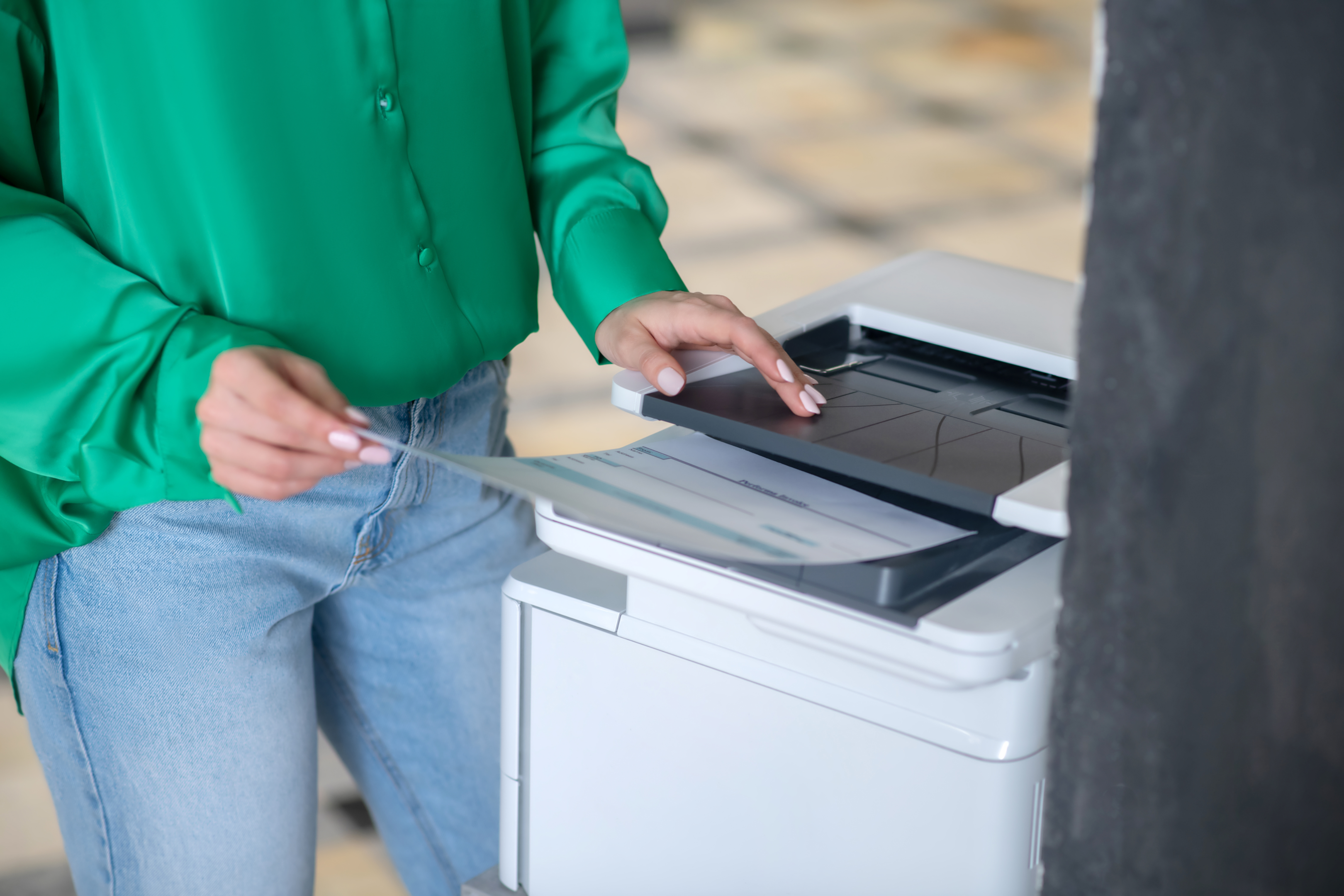 The Ricoh MP C9003SP Multifunction Printer is the ideal device for architects. It offers superb print quality, reliability, and a wide range of features to support your work. With its built-in scanner, you can quickly digitize your drawings and documents, making it easy to share them with clients or colleagues. The MP C9003SP also offers a wide range of paper handling options, so you can consistently produce high-quality prints.